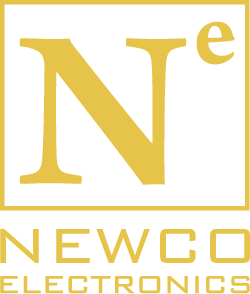 Newco Electronics is a full service design and manufacturing company focusing on printed circuit board development and assembly. We have a seasoned in-house team of electrical engineers, mechanical engineers, and software developers with over 20 years experience in designing and maintaining quality products for manufacturing.
Newco Electronics is committed to providing affordable engineering design services and electronic manufacturing solutions. We are constantly investing in new technology and innovative solutions to give our customers a competitive edge.
Our Services Create Your Electronics

We proudly produce and assemble
our products in the USA
Complete Circuit Board Assemblies
In-house engineering support
Circuit Board Design Services
Electrical and Mechanical design
Surface Mount technology,
pin through or mixed technology
Full Service Functional and in-circuit testing
Box build assemblies
Prototype Services
Small and Large Volume Runs
Our engineering team builds your prototypes on our production floor. This allows us the ability to fine tune the product for manufacturability and repeatability all under one roof. We will work with your existing designs or help you realize your product from idea to turnkey assembly. Our robust documentation process insures that your products are done right every time.


What It Means to You
Complete engineering support
Prototypes, large runs, small runs
IPC-A-610 workmanship
Quick response from an American assembler
Our Equipment
Juki Hi Speed Pick And Place Machine Optimized for High Mix
Automated Screen printing with dual vision and inspection in place
Six zone RoHS Reflow
Lead-Free Wave Soldering
Automated through hole assembly
including axial leaded components and DIP insertion
Functional and In-Circuit testing
Lead-free process from beginning to end
Return to top
Newco Enterprises, Inc
3650 New Town Blvd St.Charles, MO 63301 USA
Phone: 800-325-7867 Fax: 636-925-0029
©Copyright 2013 Newco Enterprises, Inc.